2. Create an AVD
Use the Android Virtual Device (AVD) Manager in Android Studio to create a virtual Device with the latest available Android Version.
Hint
You can find the AVD Manager in the top toolbar in Android Studio.
Create new virtual device
You should see a empty screen with a "+ Create Virtual Device…" button. Click this button
Choose device template
For our assignments, we will use the Pixel 4 template.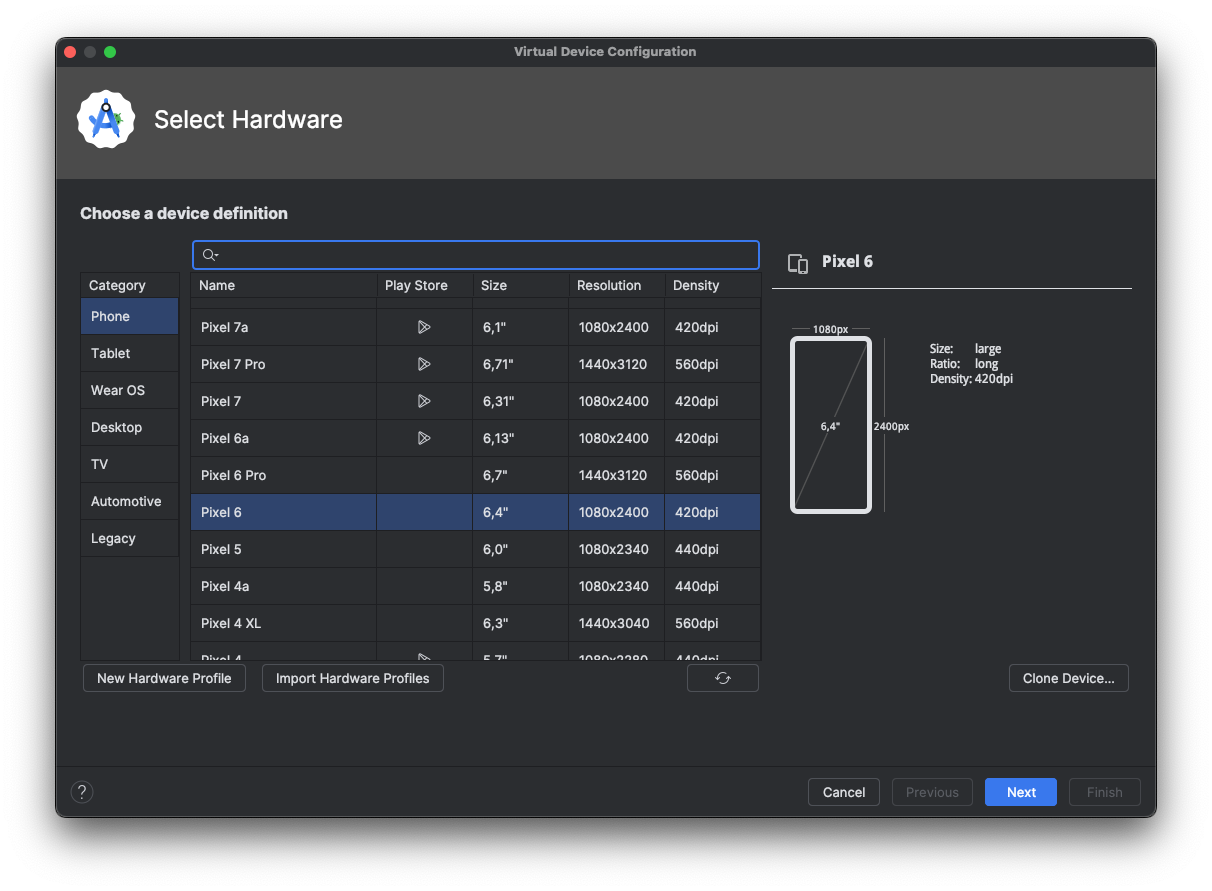 Choose Android Version
For our assignments, we will use the Android R / 30 Eventually you have to download Android R and confirm installation before being able to select it. This will take around 1.1 GB of space on your harddrive.
Click the next button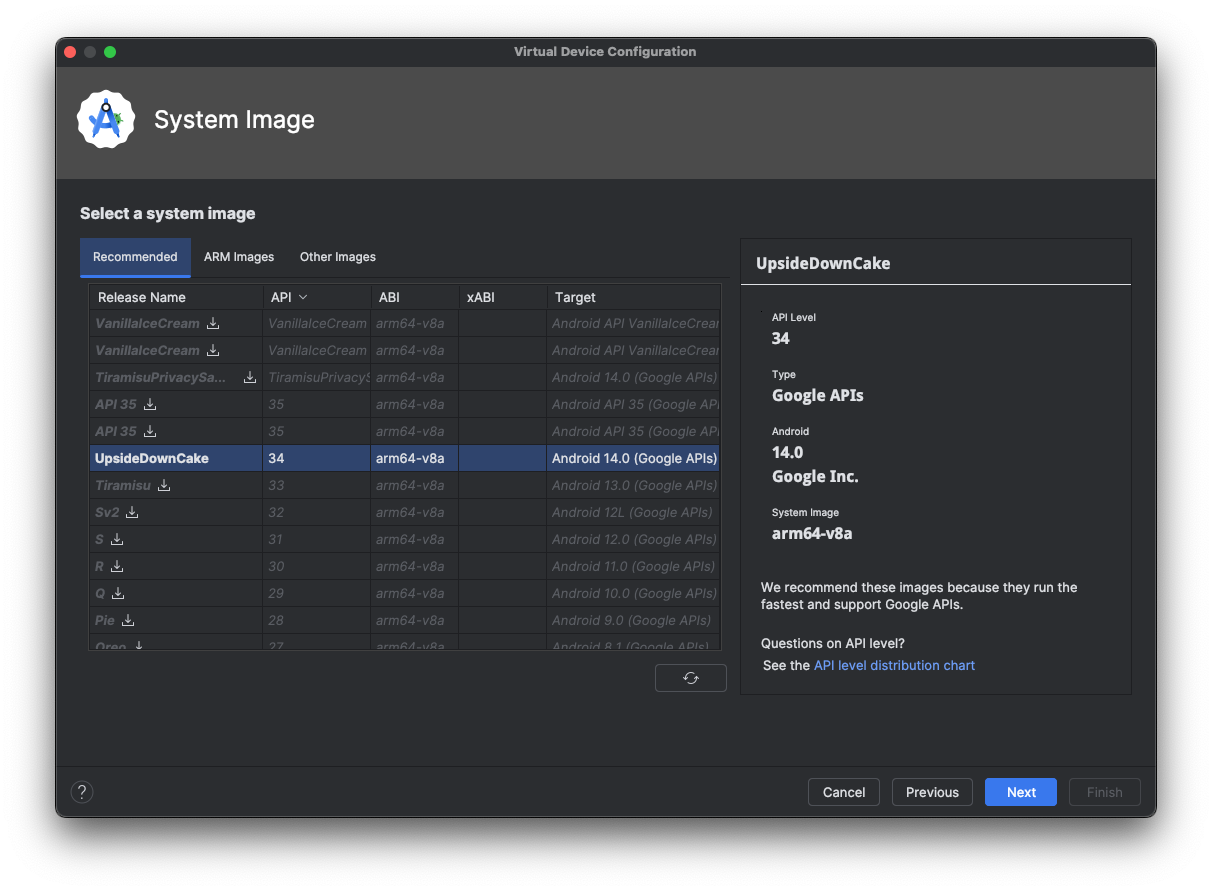 Confirm Setup
Click the finish button and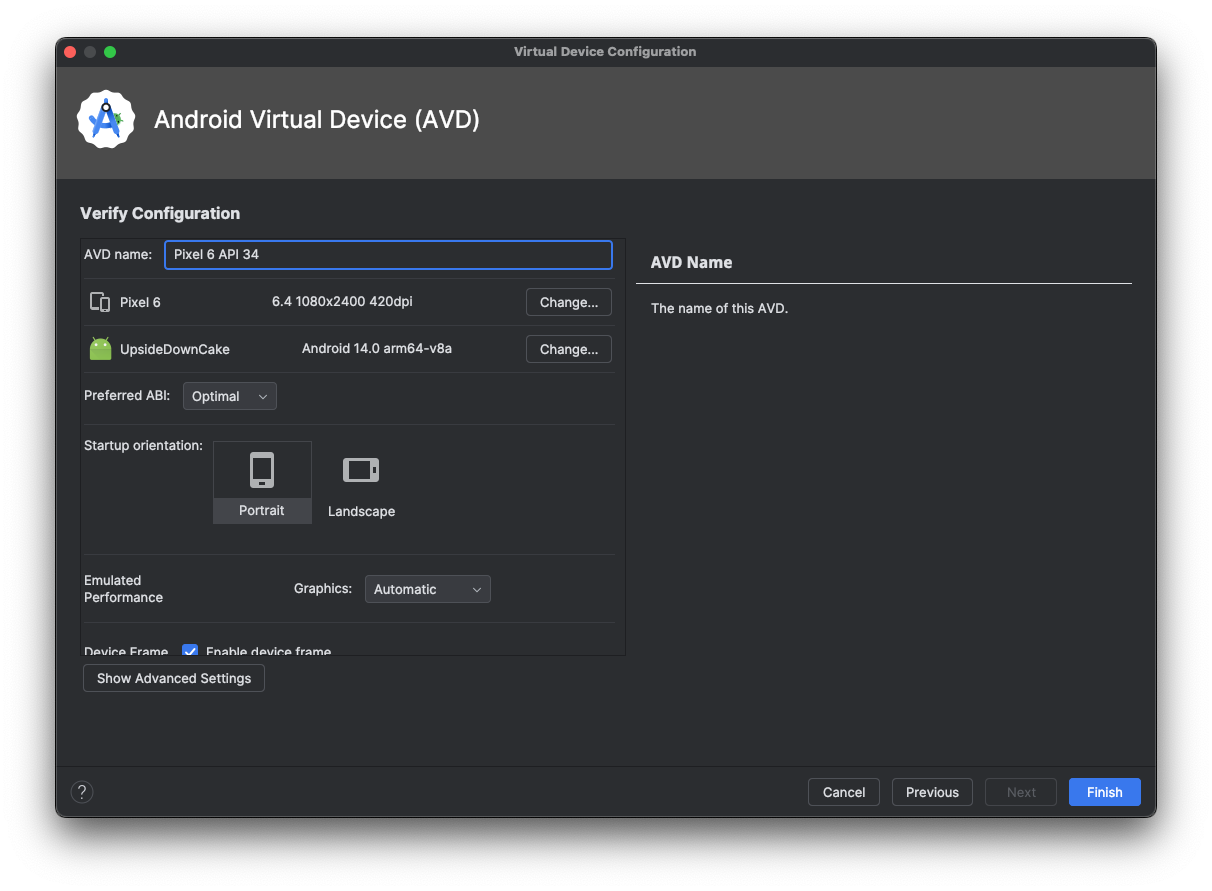 Run Emulator
After finish, you should see the setup device in your list. Click the start button to start the emulator.
Hint
You can setup multiple devices with different templates run several emulators at the same time. This will take some ressources of your host computer